Restaurant - Mange Tout
Our Mange Tout restaurant is currently closed until the new year. The restaurant is open on Thursday lunchtimes and is run by Head Chef Ken Arnott where he supervises and trains the Knole Academy students studying for their City & Guilds Level 2 Diploma in Culinary Skills.
The standard of the food is exceptional and the menu changes on a seasonal basis using locally produced food.
Our restaurant has recently been used by Sevenoaks District Council for a charitable business lunch. It's the perfect venue to host either your business lunch or for an informal catch up. You won't be disappointed!
For menu enquiries, allergen information and to make a reservation, please contact Mr K Arnott. Reservations can be made up to 12:30pm on the Friday of the week before the meal is required. A 3 course meal is £10.95 per person. Teas and coffees are an additional £1.50. We are licensed to sell alcohol and we offer a range of wines, please ask on arrival.
Sample menu below.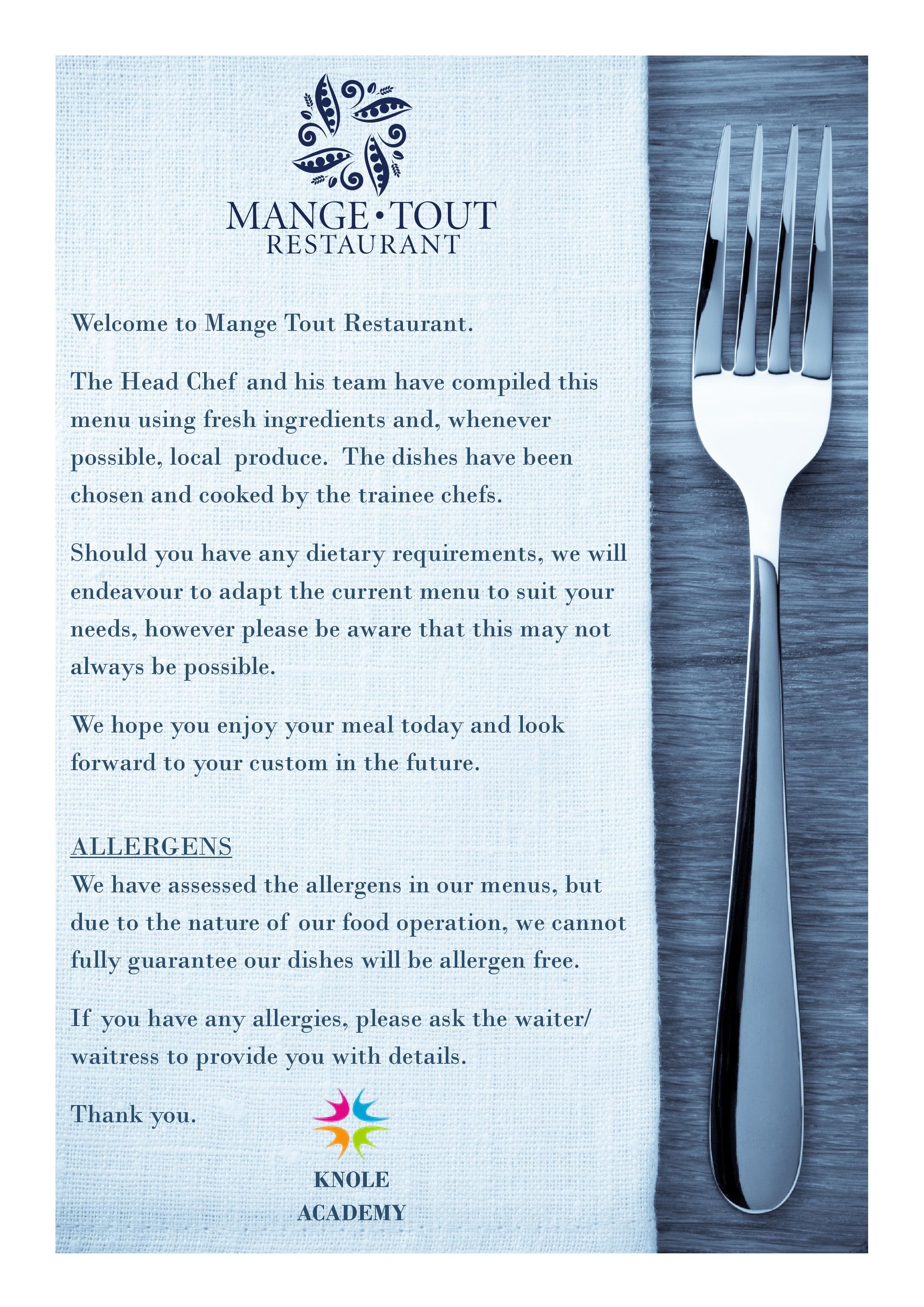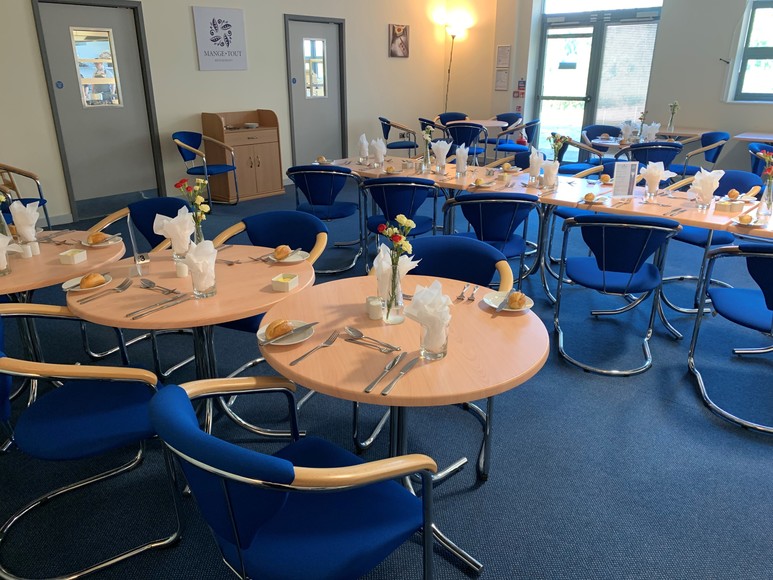 Email: karnott@knoleacademy.org
Telephone: 01732 454608 ext 123