Y10 Student Wins Prestigious Game Stars Gold Award & Y11 Clinches a Highly Acclaimed Bronze Award
Back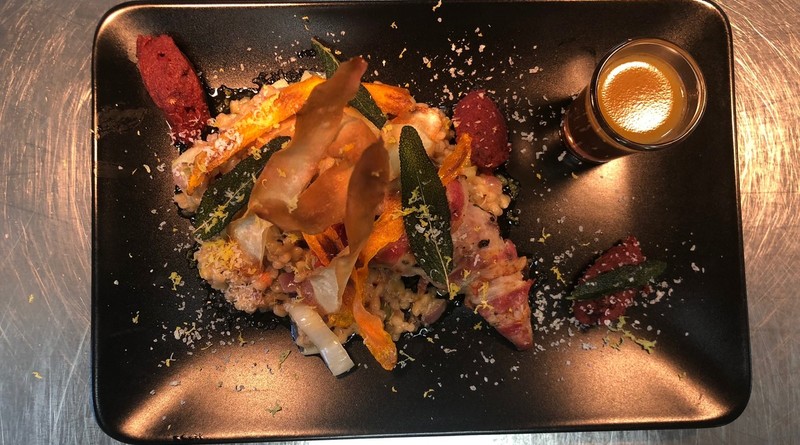 Article
/ Posted on 1 May
Knole Academy are incredibly proud to announce that our fantastic Y10 student Jimmy has won the Gold Award in the prestigious Game Stars Competition. The competition was organised and run by Taste of Game and the Food Teachers Centre.
Jimmy had to produce a pheasant dish recipe for the competition, the Game Stars chefs then produced the dish. A clippet of Jimmy's inspiration:-
"My inspiration for the Pancetta & parmesan wrapped pheasant breast with pearl barley and roasted beetroot puree came from my food lessons at school. A local butcher came in and showed us how to butcher; deer, pigeon, duck, rabbit and pheasant. Before Christmas I attended the Saturday morning Young Chef Academy at Westminster College and learnt how to cook risotto perfectly. I decided to add a twist by using pearl barley for the dish as pheasants would eat this in the wild."
You can read Jimmy's delicious 'Pheasant with Pearl Barley' recipe in the Game Stars Recipe Booklet on page 4.
We are delighted that Jimmy was awarded with a gold award. Jimmy has won a masterclass tutorial with Head Chefs Lisa Goodwin-Allen and Bruno Birkbeck at the fabulous Northcote Cookery School. He will be offered the opportunity to cook with Lisa in the Michelin star kitchen, to stay overnight and enjoy lunch with his family!

In addition to this our hard working Y11 student Liam, who won the Kent Young Chefs Award in 2017, was awarded the Bronze award for his delicious Game Pie recipe.