Harvest Festival House Results 2019
Back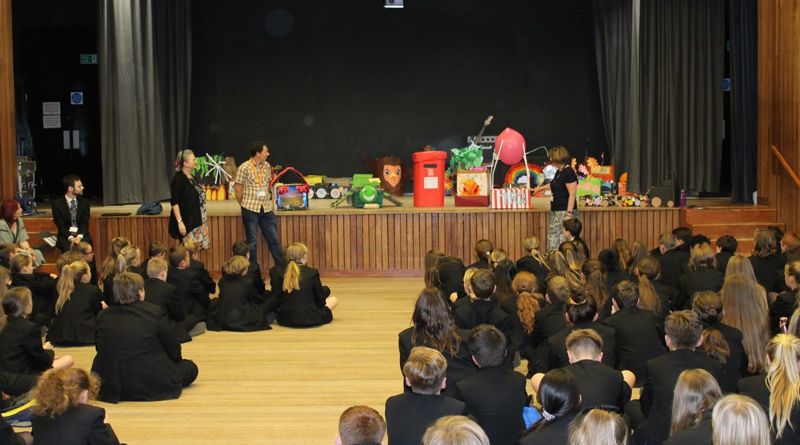 Article
/ Posted on 5 Nov
Once again it has been a bountiful year for the Harvest Festival. The boxes have never looked so good and it has been very difficult for the judges to come to a decision about the allocation of points. All the produce was very welcomed by the Loaves and Fishes food bank in Sevenoaks, our chosen charity.
Many thanks to Reverend Angela Rigby and her husband Mark who is a lay Preacher from St John's United Reform Church. We also want to give a big thank you to Pastor Glenn Walsh from the Vine Evangelical Church. Their Harvest messages were powerful and most appreciated by the students who gave them all a well-deserved round of applause.
I also want to thank all the Tutors for encouraging their form to be creative and contribute produce. All this of course would not be possible without the help of the Caretakers who will be delivering this food to the Food bank.
Now…drum roll….
YEAR 7
The winning box for most creative is 7K1 for their gorgeous turtle. The most produce winner is 7L2 for their harvest train! There are special commendations for 7R1 for a lot of produce on another lovely train and 7A1 for the sunflower farm. Another special commendation goes to 7R2 for the hot air balloon, 7L1 for the fire box.
YEAR 8
The winning box for most creative is 8K2 for their amazing TV. The most produce winner is 8L2 a scary pumpkin! A special commendation goes to 8K1 for their train filled with very thoughtful produce, 8A2 for the Mc Donald's box with the best message of all "Everybody deserves a happy meal at Christmas" and 8R1 for the realistic indulgent full of produce Dairy Milk bar.
YEAR 9
The winning box for most creative is 9K2 for a finely crafted mummy which is going to give me nightmares for a long time! The most produce to 9L2 for a Wotsits box with not so much on the outside but a great deal on the inside! What a powerful message for Harvest time. We also have a special commendation for 9L1, a super massive Kinder egg and 9K1 a haunting Halloween witch. 9A1 also have a commendation for THE PURGE…probably scarier than the mummy!
YEAR 10
The winning box for most creative is 10R1 for the witches cauldron…wow! Absolutely breath-taking! The most produce goes to 10A1 for a pumpkin filled to the brim. 10K2 get a special commendation for their Marshall amp and guitar and finally to 10L1 for their giant radio!
YEAR 11
This Year really outdid themselves! The winning box for most creative is 11BU Ms Nixon's Form, this is a second world war plane complete with pilot and moustache! The most produce is 11R1 with their very pretty flower basket. There are two special commendations. One to 11L2 helping hands and one to 11K1 for their helping hands… a heart-warming message of hope.
Now for the best 2019 most creative and most full box!
Most creative box 2019 goes to 11BU for the second world war plane. We loved the clouds, shark themed cockpit and pilot with flying scarf. Amazing! Please see picture.
Most produce box 2018 goes to 10A1. Well done and thank you all for your generosity.
Now for the points:
KHAN: 60 points LEE: 60 points RUDOLPH: 45 points ATTENBOROUGH = 65 points!
Thank you all for your amazing support.
Ms Hughes
Pastoral Leader Year 10