Knole Active Inter-house Challenge January-February 2021
Back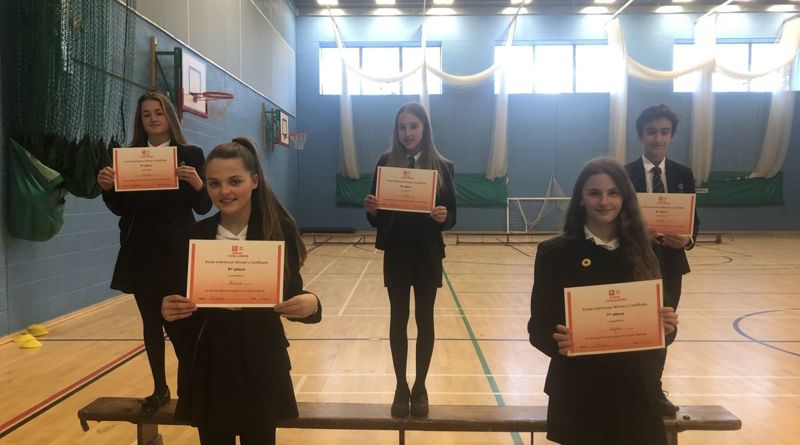 Featured Article
/ Posted on 29 Mar
Knole Active Inter-house Challenge January-February 2021
Our PE department launched a virtual 'Knole Active Inter-house challenge' for all students and staff from January-February 2021. The aim was to keep everyone active during lockdown by walking, running or cycling as far as possible to reach Tokyo from Sevenoaks. The distances were logged on the House Strava groups.
Our students stepped up to the challenge and we were delighted with the response, our top 10 students have been awarded as follows:-
1st Place – Josh – 1127.1 Km
2nd Place – Chloe – 866.7 Km
3rd Place – Amy – 572.2 Km
4th Place – Archie – 570.0 Km
5th Place – Chloe – 514.3 Km
6th Place – Felix – 505.5 Km
7th Place – Kyla – 353.4 Km
8th Place – Tilly – 294.7 Km
9th Place – Millie – 265.3 Km
10th Place – Lewis – 256.9 Km
The distance achieved was impressive, unfortunately we didn't have enough time to make it to Tokyo but the efforts were amazing in the wintry conditions; the snow didn't put a stop to their determination!
Attenborough house was incredibly strong, they led throughout the competition and were the overall winners. Lee did a tremendous job and finished in 2nd position, they stepped up in week 2 and overtook Khan who came in at a strong 3rd. Last, but by no means least, Rudolph took the 4th spot.
1st Attenborough House – 6259.9 Km
2nd Lee House – 5361.0Km
3rd Khan House – 4639.2 Km
4th Rudolph House – 3071.8 Km
Our staff also enjoyed the challenge. Well done to everyone who took part, a special thank you to our fantastic PE Department for organising the virtual competition, it was a great incentive to keep us all fit and active during lockdown!