Queens Jubilee Tree Planting
Back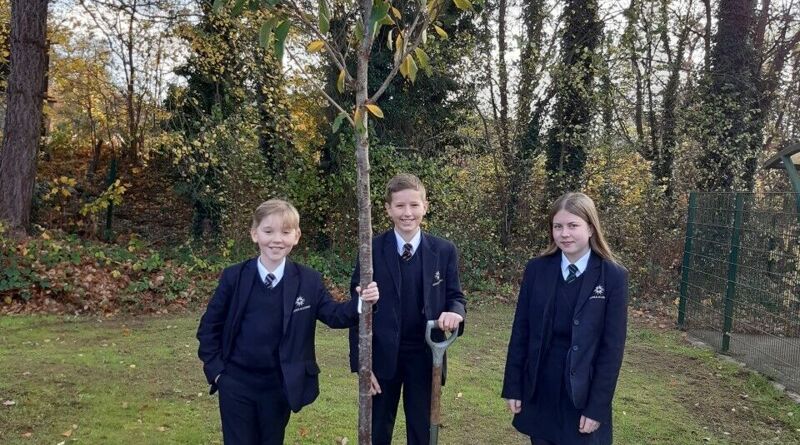 Featured Article
/ Posted on 24 Feb
In celebration of the Queens Jubilee this year, Knole Academy have planted a cherry tree in honour of Her Majesty. As part of 'The Queens Green Canopy', three Year 8 students dug a hole and helped to plant this commemorative fruit tree. This is a unique tree planting initiative created to mark 70 years of the Queen on the throne and invites people from all over the UK to 'Plant a Tree for the Jubilee'. As well as planting new trees, The Queens Green Canopy will dedicate a network of 70 Ancient Woodlands across the United Kingdom.
This beautiful tree will bloom in springtime and display magnificent pink blossom and we will hopefully have some delicious cherries to harvest when the weather is warmer!
10 trees have been planted at Knole Academy; this is our contribution to help combat climate change and to help benefit future generations. Not only this, but green spaces help encourage positive mental wellbeing, reduce stress, and promote a sense of community.
Our fantastic DT team recycled old science lab desks to make a plaque to stand in front of the tree. This was another great example of being environmentally conscious by upcycling old materials.
We are very proud at Knole Academy to be supporting this initiative in 2022 and do our part for climate change.