Head Students
Head students
We are delighted to announce the Head student roles for September 2020 - July 2021 have been awarded to Immer and Sophie. Read their testimonials below.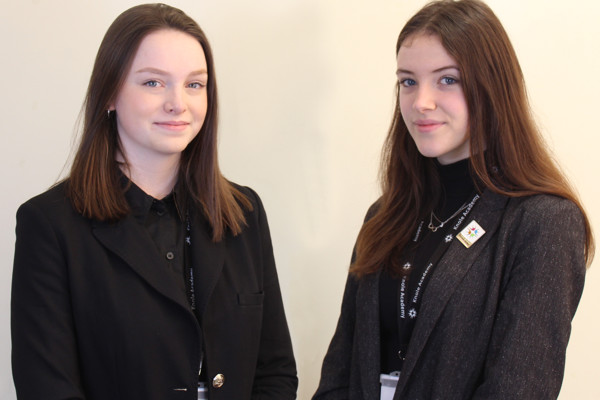 Immer
Immer
I am delighted to have been appointed the role of Head Student and represent the student body. I am currently studying Music, Sociology, Geography and Photography. Next year I will apply to study Music at either Goldsmiths, Brunel or the British and Irish Modern Music Institute in London.
Since Year 7 I have taken pride in representing the school in any way I can; whether that is music events, open evenings or external activities. When I started school in Year 7, I was encouraged by my teachers to do extra-curricular activities and I am pleased now that I took full advantage of the clubs and societies that the school offers: I became particularly involved in the music department that has afforded me the opportunity to perform both at home and abroad. I became a music prefect in Year 10, helping the department at different events. Teachers can really shape experiences of a subject, for me, I am aware that my music teachers have really encouraged and pushed me to pursue music at a degree level next year. The Debate Club is another society that I have particularly enjoyed. My peers and I performed well at the Chartwell Public Speaking Competition. It is an aspect of academia that I hope to continue at university.
An important part of the school for me is the community support and well- being services that are offered. I enjoyed being part of the peer mentor scheme; I believe it's a vital tool that helps a lot of students in both receiving support, as well as understanding well-being.
I am part of the Kent Academies Network University Access Programme, a scheme that I was selected for after applying in Year 9. This has given me the chance to visit universities and undertake residential stays at Sevenoaks School and Cambridge University. This opportunity would not have been available to me if I had not been a student at Knole Academy. The partnership our Academy has with Sevenoaks School has also enabled me to be part of the Social Leadership Project where the students come together to discuss topical issues and solutions.
I worked hard to attain 11 good GCSE results and really appreciate the support of my teachers and parents. I have continued my journey into sixth form and have since become a Social Sciences and Music Ambassador. I feel my choice to stay at Knole Academy was definitely the right decision because of the incredible teachers and facilities the school has to offer. I am excited for this academic year and hope to encourage other students, across every year group, in all aspects of the school environment.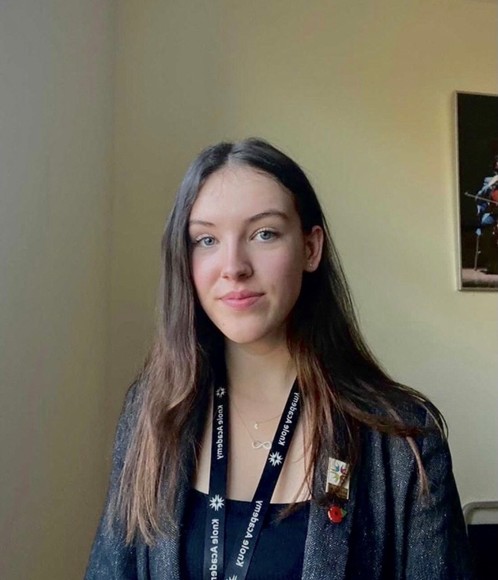 Sophie
Sophie
My name is Sophie and I am honoured to have been selected as head student at Knole Academy. I am currently studying Geography, Criminology and Social and Cultural Anthropology in Year 13, and hope to be able to attend university next year to study the Humanities as an undergraduate.
Knole has supported me, not just in my studies, but also personally. I am part of the Knole Interact Society which is the school's fundraising team for local and international charities. We recently supported the Shelter Suit charity that aims to provide the homeless with sleeping bags and coats.
The student feedback at Knole Academy is very efficient, this allows student voices to be heard. For example, we have a School Council system wherein one pupil from every tutor group comes together to share and discuss ideas for improvement at our school. I can personally attest to how helpful this is in making our voices heard with the senior management team, which then allows them to make decisions that are in our best interests.
Knole Academy also offers you the opportunity to take special interests in the subjects that you enjoy. For example, I personally enjoy the humanities subjects and have become a geography and social science ambassador. This has allowed me to gain extra support from my teachers in these subjects and has been crucial to my success.
Whilst our school has amazing facilities on site, such as the climbing wall or fitness suite, we are also offered unique trips and experiences. We are currently planning a trip to Uganda to form links with a secondary school there and are hopeful about going next year. I am also looking forward to the geography trip to Iceland coming up, as I believe it will be educational as well as great fun. The ski trip is always brilliant!
Another trip that really impacted me was when we went to the Sevenoaks District Buildings in the town centre. We met other young people from the Sevenoaks district and as result of that conversation, I have been in the privileged position to be one of the founding members of Sevenoaks District Youth Assembly, an organisation aiming to make Sevenoaks a more enjoyable place for young people.
I am looking forward to this year as head student and leaving an impression on the Academy through personal connections with my peers, and through making changes that we as students would like to see, therefore enabling the school to be the best place it can be.