The Governing Body
Meet the Governing Body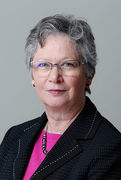 Theresa Homewood
Chair of Governors, Member
Theresa Homewood is Senior Deputy Head at Sevenoaks School, having previously been the Pastoral Deputy Head for fourteen years she is Acting Head 2019-20. One of the Governors nominated by Sevenoaks School, the Education Sponsor of Knole Academy, Theresa's main role is to help foster links between the two schools.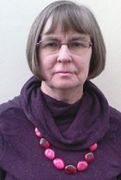 Anne Williams
Vice Chair of Governors
I first became a governor when my daughter was a student at the Bradbourne School, and then became a governor at Knole Academy. I take a keen interest in governance as I worked for a number of years advising the directorate of a local authority on governance issues. I am responsible for the induction of new governors at Knole.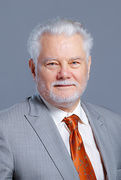 Gordon Phillips
Member & Governor
I am the lead sponsor for Knole Academy and became involved with the academy at its inception, in 2008, and was a member of the project steering group. I meet regularly with the other sponsors, the Chair of governors and the Principal to look at the strategic development of the academy.
My belief is that all young people have potential and respond best in a safe, well ordered and disciplined environment. It is our responsibility to inspire and provide exceptional learning environments so that all young people can reach their maximum potential. This will give them the qualifications and personal skills that will help them to make the right choices for their future and to succeed in adult life.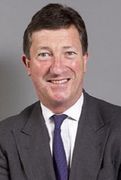 Nick Chard
Member, Governor, Finance & Premises Committee
Nick was first elected to Kent County Council (KCC) in 1997 and represents Sevenoaks East.
He has held several positions at KCC including, Cabinet Member for Finance, Cabinet Member for Environment, Highways and Waste and Chairman of Kent Health and Overview committee (HOSC).
He is currently Chairman of Kent and Medway Fire and Rescue Authority.
He has had several national appointments in local government; Vice Chairman of the Improvement and Development Agency (IDeA) and County Council Network (CCN) Executive.
Nick is a member of the Advisory Board of the Centre for Public Scrutiny.
He is the lead employer Member of the NJC,( National Joint Council) for the Fire Services in England, Wales and Northern Ireland and an executive Member of the Fire Commission.
Nick was a governor at the previous Bradbourne School for Girls and is passionate that all pupils at Knole Academy reach their potential.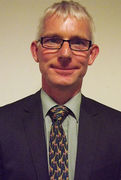 Malcolm Fisher
Governor, Chair of Teacher & Learning Committee
I am a chemical engineer, have three teenage children and have lived in Sevenoaks since 1996.
I was educated in Cambridgeshire at the local comprehensive school and sixth form college. I studied at the University of Birmingham, achieving a First in Chemical Engineering. I worked for ICI on Teesside for a number of years as a Process Engineer, both in design and operations roles. I then moved to Esso's European Engineering Centre in Surrey where I worked on projects for Esso's refineries across Europe, before moving into their Retail Business where I took overall responsibility for Forecourt Engineering throughout the UK and Ireland.
Since 2006 I have been on a career break to look after our three children who are in their mid to late teens. My own education and career have taught me the value of STEM subjects and how important it is to inspire young people to take an interest in these subjects. I am a scout leader and have led one of the 1st Sevenoaks scout troops for the last seven years and have seen how young teenagers can be motivated by practical activities. I am the lead governor for child protection matters.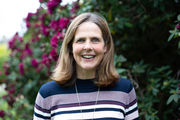 Sarah Rogers
Governor, Teaching & Learning Committee
Sarah runs a family business in Sevenoaks, 'Riverhill Himalayan Gardens', which she and her husband relaunched in 2010.
After completing a degree in German at Exeter University, Sarah worked in the Financial Services Industry before training as a teacher at Homerton, Cambridge. She taught in the Primary sector in Essex and then as Assistant Head at Ben Jonson Primary School in East London before moving to Sevenoaks and having four children.
Liz Mitchell
Governor, Teaching & Learning
I am delighted to have recently been appointed as Governor within the Knole Academy Trust. I have been in education for over 20 years and a Headteacher in Sevenoaks for the last six and am currently Executive Headteacher of the Inspire Federation (Seal CE Primary School and Four Elms Primary School).
Along with my vast experience working within local schools, I am also a governor of St Paul's CE Primary School and on the Board of Trustees for the Endeavor Multi Academy Trust (Wilmington).
I am a Trustee and board member of the Sevenoaks Partnership of Primary Schools and believe being in this role will enable me to build greater links between Knole Academy and local primary schools.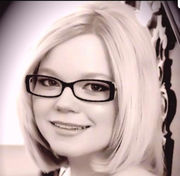 Donna Dewberry
Governor, Teaching & Learning Committee
In 1997, I joined what was then known as The Bradbourne School, but is now Knole Academy. I was Head Girl between 2003 and 2004; I remain extremely proud of being chosen for this role.
After successfully completing my A-Levels at the Bradbourne School, I went on to study a Law Degree. In 2009, I was called to the Bar, as a member of the Honourable Society of Lincoln's Inn.
I cross-qualified to become a Chartered Legal Executive in 2015. Subsequently, I have become a Senior Associate in a specialist law firm based in the City of London.
I credit my success to the foundations built whilst studying in the supportive and encouraging environment of The Bradbourne School.
It has been an honour to have regularly been invited back to the Knole Academy to visit teachers, speak with students, participate in Celebrations of Achievement and to watch the increasingly impressive dance, music and drama performances. It is a delight to witness the Academy evolve and grow from strength to strength.
I have recently joined the Teaching and Learning Committee of the Governing Body. I cannot emphasise enough just how much I am looking forward to working with the Governors, to continue with the development of the Academy. My particular interest is the bridging of the gap between studying and the working environment.
I hope to pass on the ethos that was installed into me; anything is possible, if you believe in yourself and work hard enough.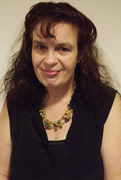 Jo Wildman
Governor, Teaching & Learning Committee
I serve on the T&L committee and am the governor responsible for monitoring SEN (special educational needs) provision. I am also a governor at a local primary school, a post I have held for ten years, and Chair of the Kent Junior Chess Association which organises tournaments and promotes chess to young people across the county.
My professional background is as an editor, journalist and photographer. A previous role was managing editor at the Department for Education, which gave me a valuable insight into the development and implementation of education policy and I have also worked for national and local newspapers and as a writer for voluntary sector organisations. I am currently freelance and juggle family life with various assignments.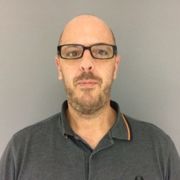 Bradley Levy
Parent Governor, Teaching and Learning Committee
Brad is a professional youth worker, coach and trainer with 15 years' experience working with vulnerable young people in a variety of settings. Specialising in working with young people at risk of being not in education, employment or training, Brad works with his team to identify the best available outcomes to support vulnerable young people succeed in education. He has a commitment to continued professional development and has a youth work qualification, is a practitioner in neuro-linguistic programming, a QTTLS teaching qualification, is a Level 5 coach and level 7 supervisor, and has completed his train the trainer coaching qualification.
He has a son at Knole Academy and is committed to seeing all pupils get the best out of their time in education to help them realise their dreams and aspirations. In his spare time he enjoys Taekwondo, walking his dog and family holidays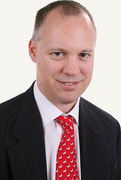 Roger Wedderburn-Day
Chair of Finance & Premises Committee
Roger is in his mid-50s and spent most of his working life as a solicitor with a major law firm based in London. His clients included governments, international organisations, major financial institutions and other leading companies around the world. Having worked part time since 2011 followed by retirement in 2015, Roger has sought to become more involved in the community and joined Knole Academy as a governor in September 2014. He is a member of the Finance and Premises Committee and is also the governor responsible for data.
As a retired lawyer, Roger has nearly 30 years' experience of building up and managing a substantial legal practice and has worked with, analysed, described and investigated a wide range of businesses. His skills include the ability to assimilate and analyse large amounts of data, to identify problems and to find solutions. Roger is also a trustee of his firm's charitable foundation and a volunteer with the Institute of Advanced Motoring.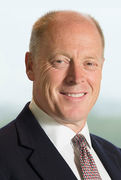 Magnus Spence
Governor, Finance & Premises Committee
I am a Chartered Accountant and have worked in financial services for the whole of my career. Currently, I work at Jupiter Asset Management where I am responsible for their Hedge Fund business. If truth be known, I wish I had been brave enough to become a teacher!
Educated at Rugby School, I studied Geography at Durham University. I have six children and live in Ticehurst, East Sussex. I am one of the governors nominated by Sevenoaks School, the Education Sponsor of Knole Academy.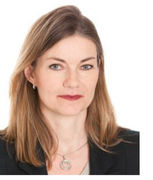 Susanna Wooders
Governor, Finance & Premises Committee
Susanna has worked in the Financial Services Industry for over 25 years in a variety of business and risk management roles. She is Chief Risk Officer at Fidelity International UK. After completing her banking degree. Susanna started her career at Commerzbank in Germany in the International Banking business. She then led the credit risk department at a private commodity firm in Germany whilst completing her Master of Business Administration degree in partnership with the University of Wales. This led to an international risk management consulting career at Pricewaterhouse Coopers and Ernst & Young, advising banks, insurance companies and asset managers around the globe on credit, operational and regulatory risks.
Subsequently, Susanna joined Barclays as the Head of Internal Audit for Risk Management before moving to Royal Bank of Scotland's Risk Management Oversight. Susanna has lived in Sevenoaks for almost 15 years and in that time has been a voluntary teacher at the Kent German Saturday School.
Nick Clark
Finance & Premises Committee
I am a Chartered Certified Accountant and have worked within both the Not for Profit and Education sectors for over 12 years. I have experience with both privately financed and state financed educational institutions both as an external auditor and working within the finance team. I am passionate about education and continue to work within the education sector.
I went to Alley's school and then studied a Higher National Diploma in Business Studies with the Professional Golfers Association via Birmingham University.
I have three young children and we live in Knockholt, Kent. This is my first appointment as Governor and I am really enjoying helping Knole Academy reach the goals they have set and beyond.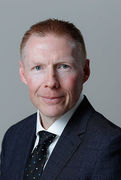 David Collins
Headteacher
I joined Knole Academy upon its creation in 2010 as a Vice Principal. My previous role had been as a Senior Secondary Advisor for Kent after many years in senior leadership in other schools. I was attracted to Knole Academy as I subscribe to its founding ideology and I remain convinced that an inclusive aspirational school that serves the entire community is the best model for education.
I look forward to leading Knole Academy in the pursuit of this goal. I believe that every child deserves the opportunity to be successful and that every student leaves Knole Academy as a well-rounded citizen who has experienced, and enjoyed, a varied range of opportunities. As well as shaping community minded citizens, we strive to prepare students for a successful life in an ever evolving global landscape.