Headteacher's Message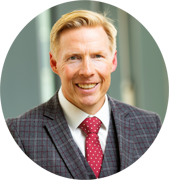 Thank you for visiting the Knole Academy website. We hope that it provides an insight into the core values that underpin our commitment to the education of young people in Sevenoaks. We are aspirational and have high expectations for every child, regardless of background or ability. The interests of our students are always our priority in all decision making and, as a result, we are proud to deliver a curriculum that engages and enthuses our learners. At the heart of our ethos is our determination that all students receive high quality teaching, which is equally as aspirational for our Grammar stream students as it is for the wider student body. In order to enable every student to achieve his or her potential, we believe in generating a learning environment that is calm, safe and inclusive, in which our students enjoy their education.
All students are inspired through the curriculum and through extra and co-curricular activities. Knole students benefit from state of the art facilities that offer a vast range of opportunities. Our Expressive Arts status drives our many school performances, concerts, productions and dance shows; in sport, our facilities and staff provide an unrivalled range of activities and the school has large cohorts of successful Duke of Edinburgh participants as well as an expanding Combined Cadet Force, one of the few in a state school.
Knole Academy is an International Baccalaureate school and, with the support of Sevenoaks School, we intend to develop internationally-minded learners who recognise their common humanity and help create a better world. Staff and students have benefitted significantly from the close collegiate relationship between the schools. Through our partnership with Sevenoaks School and all stakeholders, we ensure that no barriers are placed in the way of student achievement.
We look forward to welcoming you to Knole Academy.
David Collins
Headteacher
---
A Message from the Chair of Governors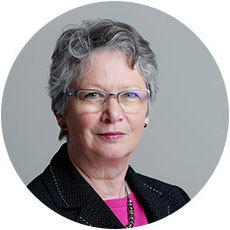 I have been a Governor since 2012, and am delighted to have been elected as the Chair of Governors.
As Governors and Sponsors, we oversee the vision, ethos and strategic direction of the academy. Knole Academy has a long history of providing a rich, varied and high quality education for the young people of our community, and we are ambitious in our aim for continual improvement.
I am very fortunate to lead a strong and very experienced governing body with a range of complementary skills. We are committed to the achievement of the best outcomes for all Knole students, using the available resources effectively to do so. We take a strong interest in the academy and provide both challenge and support to our Headteacher David Collins, and to his leadership team and staff. Through committee meetings, full governing body meetings and visits to the academy we scrutinise data closely, monitor the educational experience provided and are trained to ensure we fulfil our role capably.
The grammar stream is extremely popular and, as the previous Senior Deputy Headteacher of Sevenoaks School with whom I retain strong links. I liaise with academy staff to support additional activities for the most able to achieve the very high targets set for them. However, we believe that every child, no matter their ability level deserves the very best care, guidance and education we can offer. We are very confident that staff are highly skilled and experienced, caring and challenging where under-achievement exists.
In my time at the academy I have been immensely impressed by what is achieved for and by our pupils. We have skilled and hard-working staff who are dedicated to ensuring that all our students receive an education of the highest quality in a safe learning environment with excellent facilities.
Theresa Homewood
Chair of Governors